Morning All!!!
Hope you are all prepared for Christmas ... I'm working until 2pm then off home to wrap final pressies, cook ham and generally wait for Santa to arrive!!
Just to let you know we are shutting today at 2pm (see above for the rest of opening times).
When we re-open next Thursday we are starting our sale!!
We will have ...
50% OFF CHRISTMAS GOODIES
50% OFF SIZZIX (exclusions apply)
50% OFF WOODEN STAMPS
20% OFF EVERYTHING ELSE (usual exclusions apply)
SALE ENDS SATURDAY 15TH JANUARY 2011
DUE TO ALL THE BARGAINS YOU WILL GET WE ARE UNABLE TO OFFER PRIVILEGE POINTS DURING THE SALE BUT .... WHEN THE SALE ENDS WE WILL HAVE A PERIOD WHERE PRIVILEGE CARD HOLDERS WILL RECEIVE
DOUBLE POINTS

..
THIS WILL END ON MONDAY 31ST JANUARY 2011
All that's left to say is ......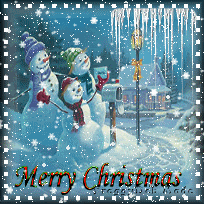 Big Hugs
xx Lynne xx